VETC-IVQ-5 Accreditation (International Vocational Qualifications)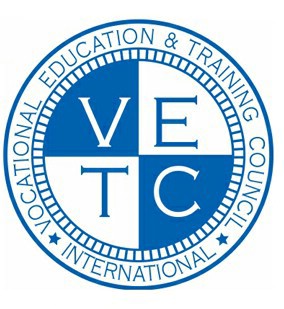 The Vocational Education & Training Council (VETC) is one of the largest vocational education, training and assessment agencies known. VETC provides valuable credentials for over 5000 students each year through a full range of pre-employment and in-service programs with internationally recognised qualifications.
At VETC, through the breadth of the programs offered, we strive to open the door to an increasingly diverse and rich world of learning opportunities. Our practical approach offers students the chance to cultivate their passions for learning while imparting the necessary skills and know-how for them to succeed.
VETC follows an International Vocational Qualification (IVQ) framework that is parallel and comparable to international standards. Industry partners can continue to adapt our standards in defining skills and levels based on various occupational needs. Learners use our framework in helping them to realize their areas of skills that need improving to be competitive in the global knowledge of economy.
VETC is officially incorporated under the law to act as an independent accrediting and assessment agency for Vocational Education & Training (VET).
VETC holds professional membership and receive recognition from the following organizations:
Association for Career and Technical Education (ACTE),

American Society of Training & Development (ASTD)

The Academy of Multi Skills (AMS)
VETC grants Vocational Education Units (VEU) equivalent to Continuing Education Units (CEU) that is acceptable and transferable to university credits. A number of universities accept VEU leading to Bachelor and Master degree courses.